open
MDE
openMDE is the student organization for the MDE program at the Harvard GSD and SEAS. The group crosses disciplines, pedagogies, and labels to address complex topics and problems in contemporary society — through the lens of design, engineering, and business. We seek to foster a collaborative community by co-hosting events with student organizations at SEAS, HKS, HBS, and other graduate schools across Harvard.

Collaborations and partners:
Past events:
El Silencio de los Fusiles
[ SEAS x GSD ] Documentary Showing 2017.11.27
DESCRIPTION: "Natalia Orozco's
When the Guns Go Silent
gives a voice to both sides of this longstanding conflict. How do you construct peace? This is the central question of Natalia Orozco's timely documentary When the Guns Go Silent, which opened the 2017 Cartagena International Film Festival. It offers an intimate look at the peace talks held between the Colombian government and the Revolutionary Armed Forces of Colombia (the FARC) – making a loud statement amid the country's volatile political climate." (
more here
)
The Sociotechnological System

[ HKS x STS x GSD x SEAS ] Fireside Chat 2017.11.14
SPEAKER:
Sheila Jasanoff
is Pforzheimer Professor of Science and Technology Studies at the Harvard Kennedy School. A pioneer in her field, she has authored more than 120 articles and chapters and is author or editor of more than 15 books, including The Fifth Branch, Science at the Bar, Designs on Nature, and The Ethics of Invention. Her work explores the role of science and technology in the law, politics, and policy of modern democracies. She founded and directs the
STS Program
at Harvard; previously, she was founding chair of the STS Department at Cornell.
DESCRIPTION: Exploring the implications of socio-technological systems, especially the embedded politics inherent in their design and the connection to the environment, this discussion revolved around Jasanoff's three pieces: "Technology as a Site and Object of Politics," "Sociotechnical Imaginaries and National Energy Policies," and "Back from the Brink: Truth and Trust in the Public Sphere."

Let's Get Circular: Re-designing the Water Bottle
[ OpenIDEO x Because Water @ Social Impact Hub Boston x GSD x SEAS ] Workshop 2017.11.11
SPEAKERS:
Manvitha Ponnapati
is a researcher at MIT in the Advanced Study Program of Numerical Computing and founder of the
OpenIDEO Boston Chapter
. She helps facilitate, manage, and run design thinking events across Boston building the creative community and received her Masters of Engineering focused on Machine Learning while at Cornell University.
Matt Thomas
is the Founder and CEO of
BeCause Water
, a mission based solutions agency for water sustainability and one of the first Benefit Corporations in the state of MA, developing proprietary technology, reselling industry-leading hardware products, and designing and implementing marketing programs to support local water.
DESCRIPTION: Supported by a
MacArthur Foundation Grant
, OpenIDEO has been running community events centered on principles of circular design to design better products, supply chains, services, and logistics to support a more environmentally friendly approach to contemporary dependency of plastics. Through this hands on workshops, teams learned core methodologies, developed prototypes, and pitched innovative solutions to plastic water bottles. All of the materials for this event were recycled and no new waste was generated.
Robots, Sewers, Health, and more!
[ MIT Senseable City Lab x WEF Global Shaper Community x GSD x SEAS ] Fireside Chat 2017.10.30
SPEAKER:
Newsha Ghaeli
is Cofounder and CEO of
Biobot Analytics
, a company that provides cities with data on the opioid epidemic: the biggest public health crisis in the United States. Biobot evaluates opioid consumption by measuring its concentrations in sewage, and then uses this information to evaluate public health programming and inform resource allocation. Biobot is a spin-off of a research collaboration between the
MIT Senseable City Lab
&
Alm Lab
, where Newsha and her team spent three years developing methods to extract population health indicators from wastewater.
DESCRIPTION: A discussion of multidisciplinary career trajectory and project development, Ghaeli discussed her experience from architecture to the MIT Senseable City Lab, and most recently to Biobot Analytics along with how she integrates design, engineering and entrepreneurship to develop new ways to address public health issues in cities.
The Art of Improvisation Performance
[ Open Mode Playshop x Tufts x GSD x SEAS ] Workshop 2017.09.25
SPEAKER: Nick Dech has been practicing and teaching improvisational theater for more than a decade and has worked with hundreds of local Boston students through a series of weekly workshops through
Open Mode
.
DESCRIPTION: A ninety-minute workshop on character development, improvisational theater performance, and creative expression open to actors at all levels of experience. The event covered a series of short, expressive exercises that built into long form.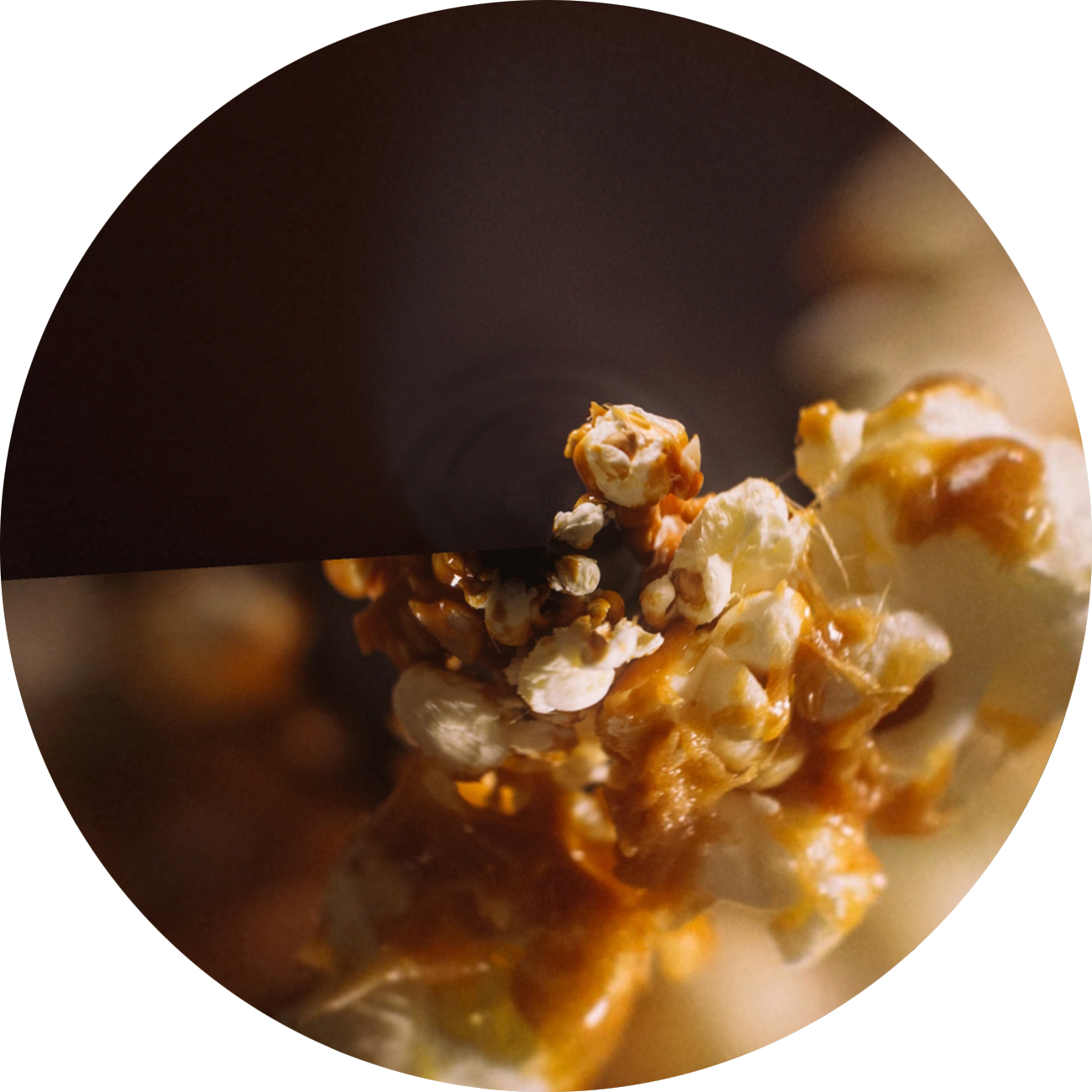 Collaborative Programs Collaborating
[ IDM x MDE ] Social 2017.09.22

DESCRIPTION: A mixing of like minded individuals who are at the intersection of design, engineering, business, and social innovation through a warmly and welcoming homely setting over hors d'oeuvre and libations.
The Future of the Knowledge Spaces
[ May Crane Fellowship x Harvard Library x SEAS x GSD ] Exhibition 2017.05.27
SPEAKERS:
Susan Gilroy
is one of the advisors for the inaugural May Crane Fellowship for Learning Space Design and Librarian for Undergraduate Writing Programs.
Alberto Embriz de Salvatierra
is a multilingual and bi-cultural polymath, artist, urbanist, and architect/landscape-architect-in-training. He received his Bachelor of Architecture from Cornell University and is currently a dual-degree candidate for a Master of Landscape Architecture and an advanced post-professional Master of Design Studies in Urbanism, Landscape and Ecology at Harvard University's Graduate School of Design.
DESCRIPTION: Digital technologies have catalyzed a set of rapidly evolving paradigms that have redefined society's relationship with the curation and dissemination of information. Therefore, if the library is to remain relevant in the age of modernity, discourse on these knowledge spaces must be playfully speculative and rigorously projective. The fellowship's opening agenda will be focused on understanding the collective undergraduate experience at the libraries of Harvard University. A networked structure invariably attuned to Cambridge's urban fabric, the Harvard libraries' interrelationships will be examined while decoding key nodes within the system. As an exercise in scale, Lamont Library will also become a useful case study and microcosm for the whole. Ultimately, this project aims to comprehend existing conditions and propose new contemporary archetypes that will lead to greater engagement from—and diversity and inclusion of—Harvard community.
A Surrealist Soirée
[ Caldwell x GSD x SEAS ] Social 2017.04.28
DESCRIPTION : An explorative experience where the gustatory meets the literary and aesthetic. Based on Salvador Dali's Cookbook,
Dalí: Les Dîners de Gala
, this multi-course meal invited guests into the surreal. "In my daily life every move becomes ritual the jaws of my mind are in perpetual motion the supreme philosophical tool and contact with reality is through the jawI attribute to all food essential aesthetic and moral values" - Dali.

Networks, Complexity, and Tools for Understanding
[ MIT Media Lab x GSD x SEAS ] Fireside Chat 2017.04.22
SPEAKERS:
César A. Hidalgo
leads the Collective Learning group at The MIT Media Lab (ex Macro Connections) and is also an Associate Professor of Media Arts and Sciences at MIT. Hidalgo's academic publications have been cited more than 8,500 times and his visualizations have received more than 100 million views. Hidalgo is the author of
Why Information Grows
(Basic Books, 2015), the co-author of
The Atlas of Economic Complexity
(MIT Press, 2014), and a co-founder of
Datawheel LLC
DESCRIPTION: An open conversation about Hidalgo's most recent work on Economic Complexity (MIT Press, 2014) to understand collective learning taking place in teams, organizations, cities, and nations as well as the visualization of that learning.
Social Innovation and Public Entrepreneurship
[ HKS x GSD x SEAS ] Coffee Side Chat 2017.03.28
SPEAKERS:
Christopher Marquis
is a Visiting Professor of Social Innovation and Public Policy. He is also the Samuel C. Johnson Professor in Global Sustainable Enterprise and Professor of Management at the Johnson Graduate School of Management at Cornell University. Prior to joining Cornell, he worked at Harvard Business School. He received a PhD in Sociology and Organizational Behavior from the University of Michigan.
DESCRIPTION: An afternoon conversation through round table discussion on the core tenets of public entrepreneurship and social innovation through philanthropy. Christopher Marquis' current research is global in scope, and his focus is innovating in the public sphere through both action oriented organizations and policy implementation.
Designing Your Future
[ MIT x Hult x Boston Open IDEO x GSD x SEAS ] Workshop 2017.03.18
SPEAKERS:
Léa Peersman Pujol
is is a dynamic intrapreneur & project leader who worked for major global corporations in different industries such as L'Oréal (CPG Cosmetics), the Rothschild Group (Banking), Lesieur (CPG Nutrition), UFG (Real Estate) and founded the Future of People Conference at MIT while completing her MBA in entrepreneurship and innovation at the Sloan School of Management.
Mike Grandinetti
is is a Global Discipline Lead, Entrepreneurship & Innovation and a Global Professor of Entrepreneurship, Innovation Marketing and Management and Leadership. He is also the Co-Lead for
OpenIDEO Boston Chapter
. Mike has been continuously active in the fields of innovation and entrepreneurship since earning his BS Engineering and beginning his career in Silicon Valley, as an entrepreneur, consultant, professor, board member and mentor.
Manvitha Ponnapati
is a researcher at MIT in the Advanced Study Program of Numerical Computing and founder of the
OpenIDEO Boston Chapter
. She helps facilitate, manage, and run design thinking events across Boston building the creative community and received her Masters of Engineering focused on Machine Learning while at Cornell University.
DESCRIPTION: Combining the FastForward Methodology developed at the Future of
People Conference at MIT
with the philosophies embedded within
Designing Your Life
, this workshop developed 50 year technological, societal, and environmental scenarios for a backdrop to three year career milestone planning.
Understanding Problems Across Disciplines
[ GSD x SEAS x Boston Entrepreneurs ] Fireside Chat 2017.03.08
SPEAKERS:
Cherry Murray
is currently Benjamin Peirce Professor of Technology and Public Policy at SEAS; the former dean of SEAS, former Director of the Department of Energy's Office of Science teaching Humanity and Its Challenges: Systems Thinking Approaches.
Beth Altringer
is Founder-Director of the
Desirability Lab
and faculty at the Paulson School of Engineering and Applied Sciences and the Graduate School of Design currently teaching Human Centered Algorithms, Design Survivor, and Innovator's Practice.
Jake Reisch
is the CEO and Founder of
Eversound
, featured Forbes 30 under 30, creating personal hearing technology for aging communities and is a World Economic Forum
Global Shaper.
DESCRIPTION: Problems. Every discipline has them, and various lenses and tools are established to draw boundaries around what is and what is not a problem. This panel discussed vernacular terminology and concepts across various fields to grapple with questions of defining and identifying problems through projects and past experiences.