Authors

Zeerak Ahmed

Zeerak Ahmed's liberal arts education allowed him to make good on a childhood dream to build software while branching out into other interests, including politics, Islam and Near Eastern studies, and sociology. He graduated with a B.S.E. in Computer Science, Public Policy, and International Affairs, and has worked at Microsoft on the design and usage of search products. He aims to study and create methodologies and standards of process that result in better design and use of technology in the public domain. In his spare time, he plays folk rock and writes about politics, design, and pop music.


Nicole Bakker

Nicole Bakker is a structural engineer from the Netherlands whose book on the integration of photovoltaics in historical built environments led to government-funded research to provide visions and a framework for policy that is now implemented. She works for the Community Biotechnology Initiative at the MIT Media Lab and combines biology, engineering and design to create bio-based building materials. As a Fulbright scholar, she feels a responsibility to foster collaboration between the US and EU to accelerate the process towards a global circular economy. In her free time, Nicole enjoys figure skating, writes poetry and dances Argentine tango.


Jeremy Burke


Jeremy Burke's interest in creating and building new products began with his studies as a design student at Cornell University's Bachelor of Architecture program. He studied how data can inform design languages and traveled throughout Europe and South America sketching the built environment. Upon graduating, he co-founded the design collective Hither Yon in Berlin, Germany and exhibited the group's collaborative digital and analogue drawings and installations in Torino, Italy, Berlin, Germany, and Copenhagen, Denmark. Jeremy has also worked for Kennedy Violich Architecture, BRU Architects, and Alon Development to design sustainable, smart houses, and large-scale resorts, and modern renovations within historical contexts. His current interests focus on systems design to help cities and industry tackle complex problems through innovation and new technology to create sustainable communities.


Ngoc Doan

Ngoc Doan has a background in architecture and she is happiest in creative environments. Before the MDE program, Ngoc was a Design Fellow at the Yale Center for Engineering Innovation and Design where she helped students design, develop, and actualize their ideas. She is interested in exploring how design, environment, and technology can be merged seamlessly. When she finds spare time, she likes to dabble with photography, coding, sewing, painting and drawing.



Kun Fan

Kun Fan is an engineer who has studied the mechanics of materials and structure, which has given him a solid foundation for future endeavors. He is interested in addressing problems in the context of various economic systems, and finds beauty and potential in computer code for making the impossible possible. He is also an avid maker and editor of videos, and created a documentary about the daily life of Hutong residents in order to educate the p ublic. Additionally, by recording the fabrication process of a nesting KUKA robot design, he helped his team win first prize in all studios at Tsinghua University.



Ramon Gras

Ramon gras is a civil engineer and city planner from Barcelona, and his early research focused on bridge design, high performance materials, and nanotechnology applications for structural engineering. His thesis at MIT addressed the consolidation problem in air freight transportation by designing an advanced Business Intelligence platform. After working on several major infrastructure projects, Ramon joined Ferrovial's Innovation office in London, where he led projects at the London Heathrow Airport and the London Underground. Ramon is interested in enhancing innovation around cities, technology and infrastructure, by designing creative and rigorous interdisciplinary solutions to address large, complex challenges facing the cities of the future.

Chao Gu

Chao Gu is an structural engineer with additional training in Tongji University's Innovation and Venture program. He has work experience in architecture construction, project management and building certification. His passion on optimizing design process and automatic construction brings him to the MDE program. He aims to use his knowledge to help design address more demands required by the rapid development of society. He is also interested in game design and cooking.


Brian Ho
is an interdiscplinary designer working at the intersection of society, technology and the built environment. He believes design creates joy, community and justice; he loves cities, infrastructure and interfaces. Brian studied architecture at Columbia GSAPP and majored in architecture at Yale University. In professional practice, Brian designs for the public realm: he has helped develop digital services for Boston with the Mayor's Office of New Urban Mechanics, an environmental center for NYC with Leroy Street Studio, and a community land use plan for St. Bernard Parish (near New Orleans) with Waggonner & Ball Architects. At Harvard he is combining machine intelligence, urban systems and human-centered design. Brian hopes to build better intelligent and interactive systems for cities — and the people that live in them.
Julie Loiland

Julie Loiland is a bioengineer who, as an undergraduate, co-founded a company to develop novel solutions to prevent concussions in NFL, NCAA, and high school football. She has since worked as a program manager in research and development at the Defense Threat Reduction Agency in Washington, D.C. She would like to develop innovative human-centered design solutions and products to enhance people's daily lives and provide meaningful benefits to society as a whole. In her free time, she enjoys travel, running, and photography.


Chien-Min Lu

Chien-Min Lu has a background in mechanical engineering and product design, and interned as a mechanical engineer in Taiwan. He has since worked as a product designer in both Taiwan and Italy. On the material side, he is interested in understanding resources and finding ways to make sure they are well used, well distributed, and well recycled and up-cycled. On the emotional side, he wants to explore how we can use design to change people's lives using the combination of beauty and technology.

Terra Moran

Terra Moran began her studies in architecture, but switched to mechanical engineering to foster a better understanding of the workings of our physical world. Her studies focused on material science and energy-efficient design, and after a year of experience with a neuroscience research engineering company, she worked for a little over two years as both a materials and a mechanical engineer for a major energy company, utilizing technical-based engineering assessments to provide recommendations and designs for safe and reliable operations. Her ongoing passion for design and problem solving led her to the MDE, where she aims to explore how new materials and manufacturing processes can be used to design accessible solutions to complex, human-centered problems. Born in Western Canada, she has spent the majority of her time in the mountains, and alpine ski raced competitively for many years.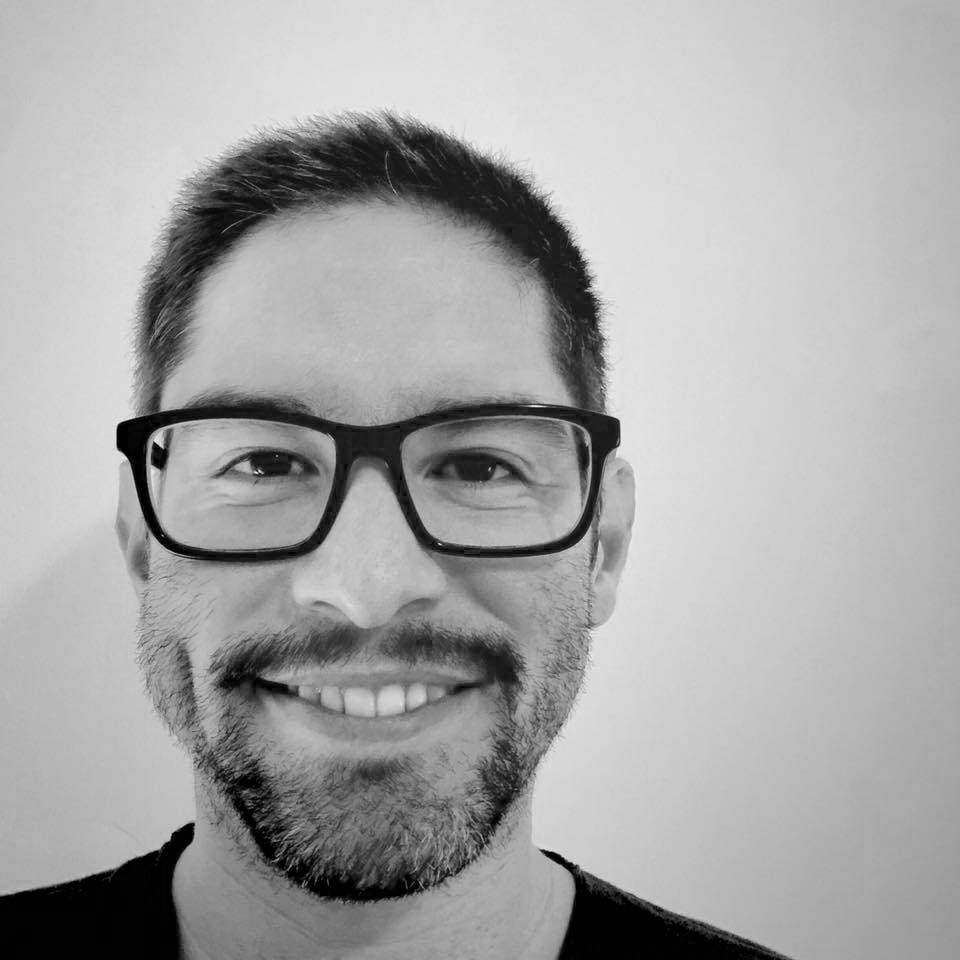 Santiago Mota

Santiago Mota is a designer, researcher, and consultant based in Mexico City. In 2012, he cofounded the CASA Research and Design Group at UNAM to engage real world issues regarding the contemporary city. He has also worked as a project manager for Soma Architects in New York, and as a project architect at DMP Arquitectura in Mexico City. His most recent work includes the development of low-cost social housing prototypes for Mexico´s Federal Housing Committee. He is interested in developing a new design-research practice by challenging widespread notions regarding energy, sustainability, and resiliency.

Neeti Nayak

Neeti Nayak is an engineer who interned with Bharat Dynamics Limited, and worked on an "Intruder Detection System" for a missile integration shelter. She has since worked as a systems engineer with BrahMos Aerospace, where she handled communication protocols, avionics systems, and systems engineering in general. She is particularly interested in intangible heritage (performing arts, language, etc.), problems facing rural Indian communities and grain storage, which led to work on a real-time analysis and alert system for stampede prevention in the Kumbha Mela. A performing artist, she dances and pursues a number of artistic activities.

Michael Raspuzzi is Managing Director of Life Changing Labs, Founder of LCL's summer startup incubator, Founder of LCS's global high school entrepreneurship and computer science program, a Lead Thinker at Aesir Lab. His most recent project involves cross cultural experiences centered around and exploration of the gustatory at the Caldwell House. He sees a critical need to address current epistemological questions facing society with interdisciplinarity, rather than segmented methods and answers.

Karen Su

Karen Su has a background in software design. In college, she studied computer science to create functionality, visual art to understand style, and philosophy to structure logic. Through internships, she explored each stage of the software development lifecycle—from full-stack web development to user experience design to marketing. Karen worked as a product manager then lead product designer for two startups in San Francisco, where she became increasing interested in the philosophy of technology within today's data deluge. She joined the MDE program to explore the applications and limitations of software in building ethical, sustainable systems. Growing up in Beijing, Hong Kong, and Boston, Karen enjoys learning about new cultures and identifying common sociological patterns.